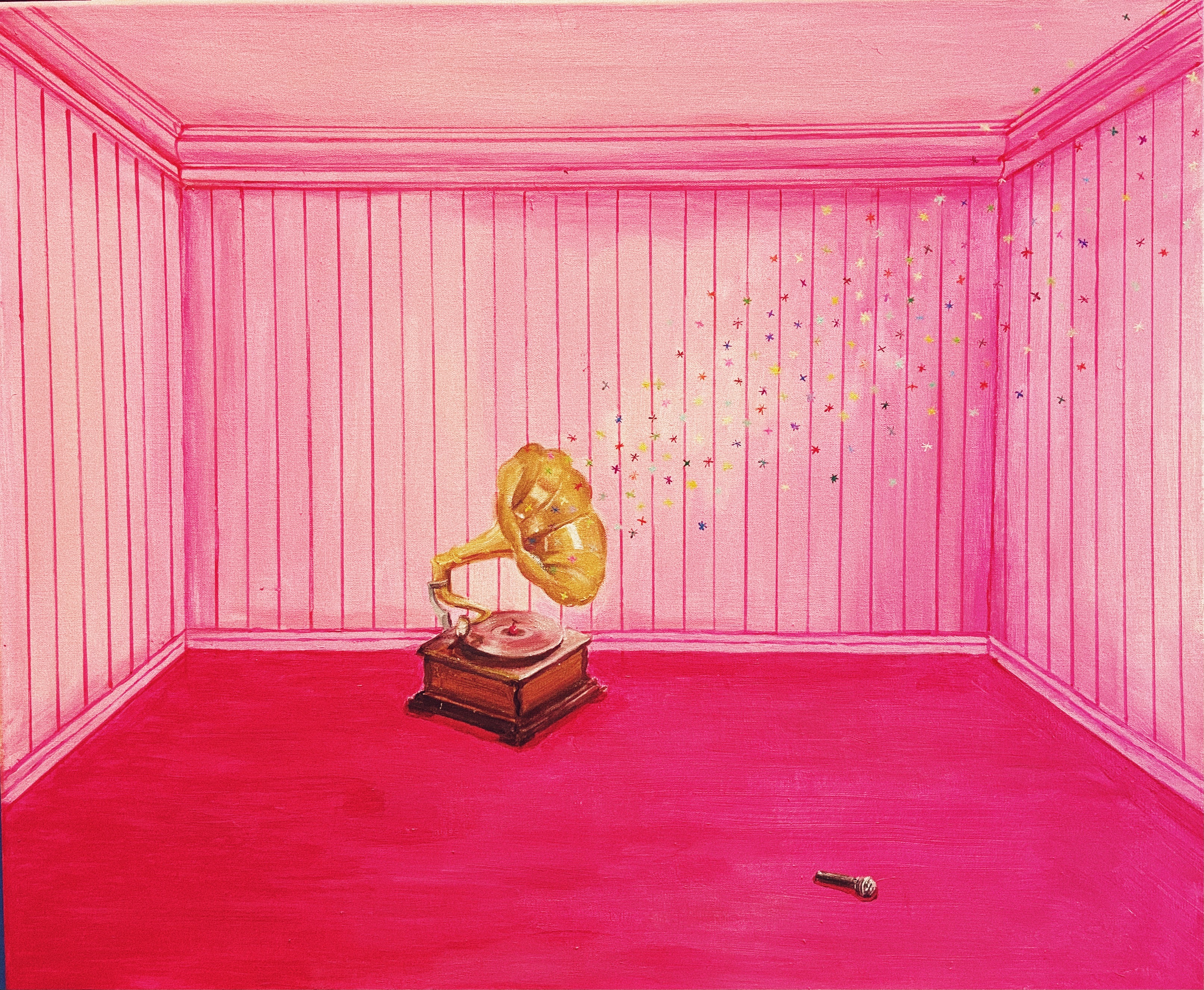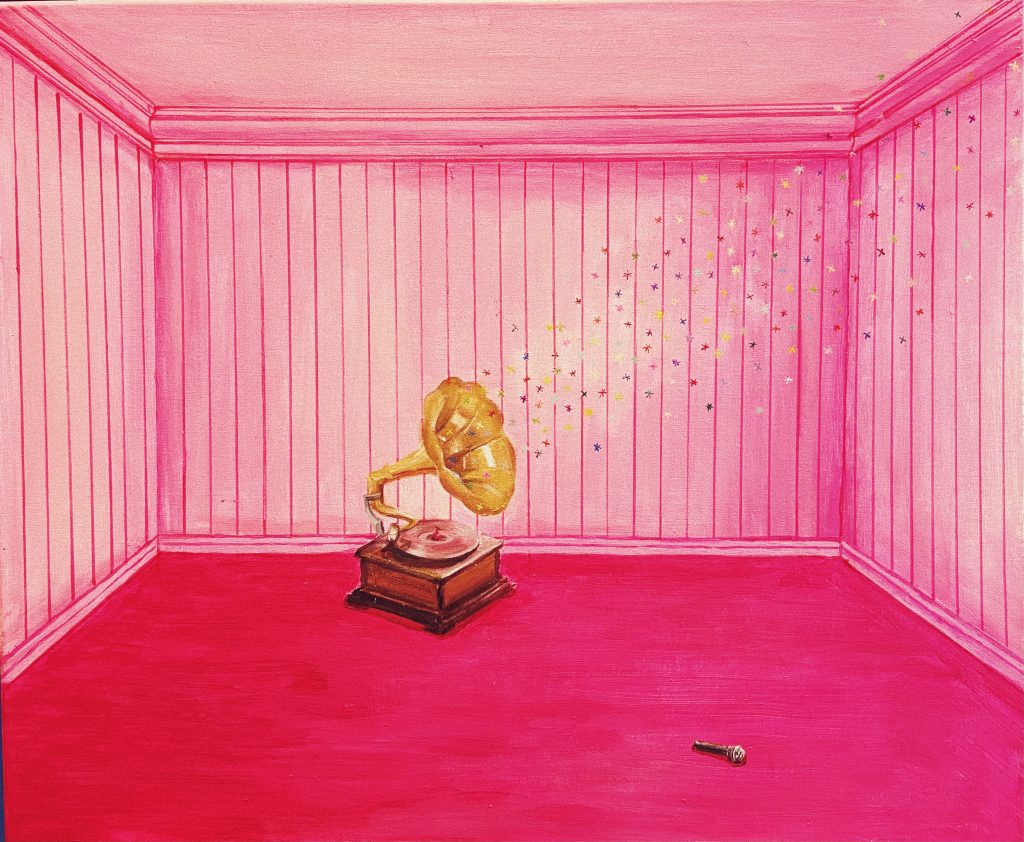 It's not easy to be reclusive. Retiring from the external world is often not so much a genuine severance from the mundane as a  temporal retreat from the seemingly unbearable and invincible.
It's like a phonograph within an entirely pink ambience. Surreality sings. The fences and walls we build are mere hallucinations, hiding ourselves from our innermost truth rather than hiding ourselves from the outside world.
Call it a distance. And If you have a gauge of that distance, you'll finally sing, untethered, just like that genuinely antique phonograph.